Update: Feeling a little under the weather today so we won't be around today. Next two weekends we're away so we'll catch up soon with the next park for October!
The playground at
Addison Park in Glastonbury
looks like so much fun! Especially the airplane playscape! Super cool! I can't wait to dig in the sandbox with Lyla and go down the big slides. Join us Saturday, September 22 around 10am at Addison Park! Read more from
Out and About Mom.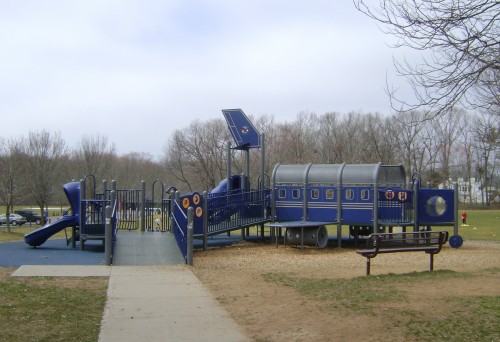 Photo courtesy of Out and About Mom.