I've been meaning to take my daughter here for ages! I can't wait! Join us Saturday, September 8, 2012 at
Jonathan's Dream Playground
in West Hartford, CT. 10am in the morning and we'll be bringing our own picnic lunch.
Read more
here
.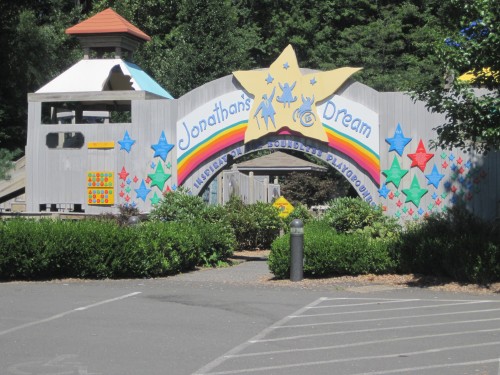 Photo courtesy of Out and About Mom.
It may be a drive for some of you but think of the nap you'll get on the way home! We hope you will join us. Stay tuned for the playground of the week next week!